In this new series we would like to introduce you to the members of our team. This time you will meet Glenda who, amongst other things, writes a lot of content for our websites and blogs and stays in contact with all the bloggers we work with.
"Hi, my name is Glenda (24) and I have been working here for 3 years now. I grew up in beautiful Groningen, but nowadays I live in Utrecht.."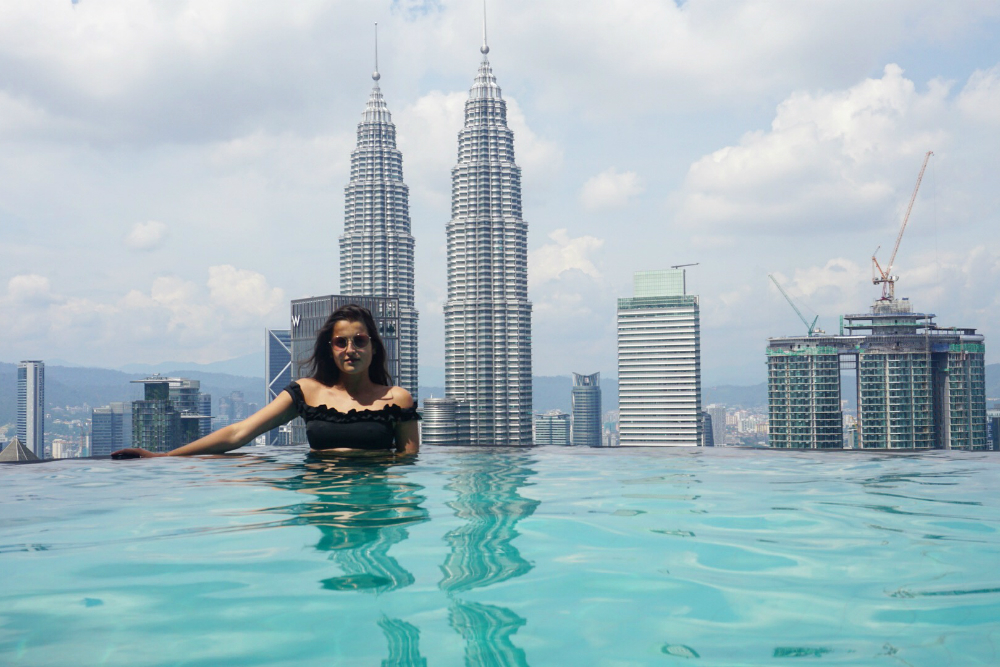 How did your career at Zapper PR start?
"About 3 years ago I was looking for an editorial internship for my studies Media and Entertainment Management. The vacancy of CityZapper immediately appealed to me, because besides writing I have a huge love for travel. Fortunately, I was allowed to stay here after my internship, so I'm still here! "
What article are you most proud of so far?
"Tricky … The '24 hours in …' CityZapper-section is my personal favorite. I also find it the most fun to write about destinations where I have been myself. So I think I am currently opting for the 24 hours in … Dubai. "
What do you like most about your job at Zapper PR?
"The best thing is that I learn a lot about interesting destinations every day. I also enjoy writing blog articles. Sometimes working in the travel industry is also 'difficult'. You come across the most beautiful destinations every day, and that makes my wanderlust only bigger. I had never even heard of some destinations before I started working at Zapper PR and now I regularly come home screaming: "Do you know where we have to go someday?! "
Which city is at the top of your bucket list?
"Sydney, Los Angeles, Cape Town … Do you have a minute? My list is endless.''
Time for the dilemmas!
A city trip in summer or winter?
"I'm going 100% for the summer! I love swimming during a city trip, enjoying the sun and sitting on a terrace. Moreover, I get cold quite easy, so a winter city trip does not appeal to me at all. "
Hotel or apartment?
"For a city trip I choose a hotel. But if I go away for a week or more, I prefer an apartment. This is mostly because after a few days of eating out, I often feel the need to cook (healthy) myself. "
New York or Dubai?
Dubai! I've been to both cities and Dubai really stole my heart. Dubai is a city of extremes, which I found very impressive. Sandy beaches, desert safaris, spectacular buildings, luxury shopping malls, traditional souks… you will never be bored there! ''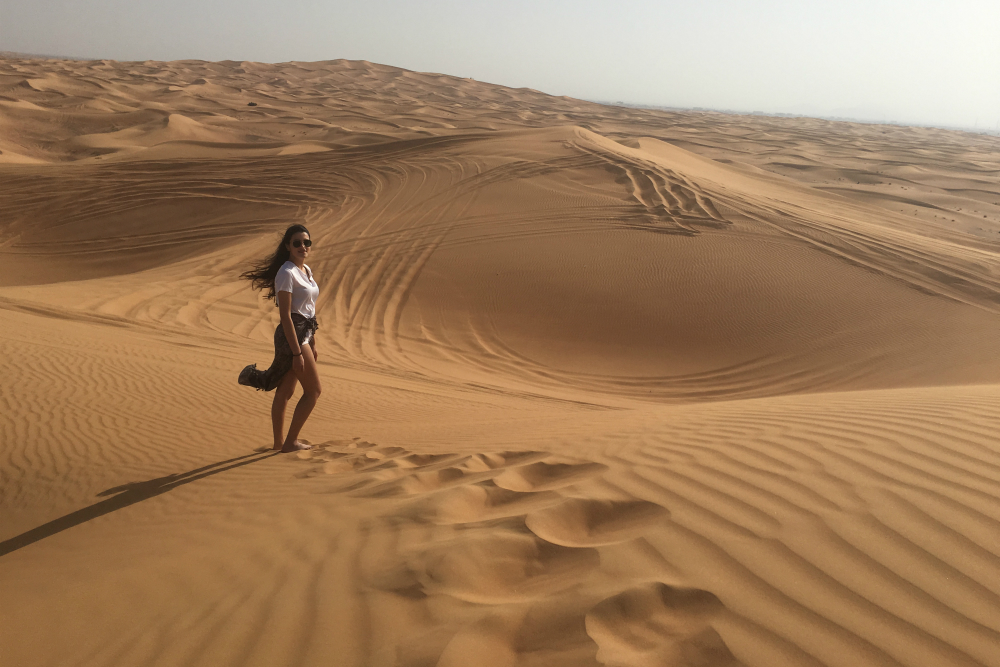 Chilling on the terrace or lounging at a rooftop bar?
"I love a rooftop bar with a magnificent view, but I'm not a big fan of the chic atmosphere that you often feel overthere. Just give me a terrace in the sun in the middle of the city, where you can enjoy people-watching. "
Would you like to enjoy a local specialty beer or taste a wine from the area?
"This is an easy one for me, I choose a wine from the area"
Comfortable walking shoes or the latest fashion?
"Haha, 'real' walking shoes are not in my wardrobe. I spend quite a bit of time packing nice clothing sets, so I'd go for the latest fashion. But it is not that bad, actually. For example, I will never bring heels or fluttering skirts on vacation."
Traveling by plane or car?
"That's easy! I really hate driving, so that is not really an option. Moreover, flying takes you anywhere in the world. And I want to discover so many (far) destinations! "
An old historic city center or towering skyscrapers?
"Both have their own charm. I love to wander in small, winding streets and end up in a cute square. But walking around among the towering skyscrapers and more taxis than you can count is also an experience in itself. I prefer to alternate the two."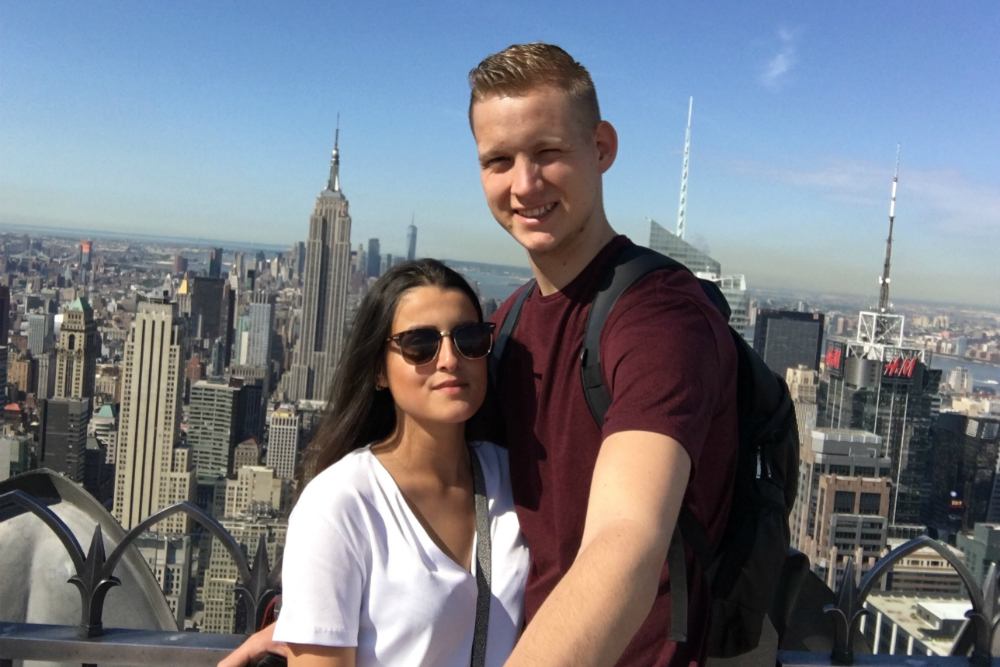 Shopping or discovering the nightlife?
"Shopping! Usually, after a day of sightseeing, I am so demolished that I sincerely have no strength to go out. Moreover, you often want to sleep in after going out and I think that's a waste of time during a city trip. In addition, my boyfriend likes shopping as much as I do (thank god!). So we always plan an afternoon to hit the shops. ''
Do you want to eat some street food quickly or dine extensively in a nice restaurant?
"During a city trip I often see so many nice eateries or stalls that I am actually eating all day. I therefore choose to enjoy street food quickly, but several times a day. I also enjoy extensive dining, but I prefer to do that with friends or family in Amsterdam or Groningen. "
Next time you will be introduced to another one of our team members, who do you think it will be?