In this article we would like to introduce you to a new member of our team. This time you will meet Maaike. She will introduce herself in this interview.
"Hi everyone! My name is Maaike, 21 years old and I just started my traineeship at Zapper PR. I currently live in the beautiful city Leiden. My passion is travelling and exploring new destinations." 
Why did you choose to do your internship here?
"I am currently in my third year of the Bachelor Tourism Management. During this year, I had the opportunity to work at a tourism company for 20 weeks during an internship. I have a passion for marketing and I would love to know more about it. This is one of the reasons I wanted to do my internship at a company where I can learn and explore in this field of expertise. I ended up at the vacancy of Zapper Group, which I immediately became very enthusiastic about. The different tasks such as maintaining the social media pages and writing articles appealed to me right away." 
What do you enjoy doing in your free time?
"In my free time I find it relaxing to watch series or a movie. I also like to be with friends to catch up over a nice drink and snacks."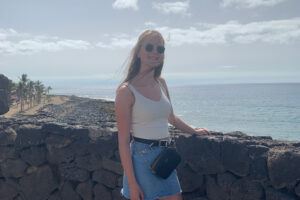 What is the most beautiful trip you have ever made?
"During the summer holidays of 2017 I went to Jamaica with my family. This was definitely my best trip. We went to visit special places with a local guide, such as the coffee plantations, the museum of Bob Marley, the waterfalls and we also visited the capital Kingston. The people were very friendly and I would love to go back one day."
What is your favorite city?
"It is hard to choose one city, but I think it is Malaga. I have been there twice now and thought it was a beautiful city. Besides the many sights you can also enjoy the sun at the beach."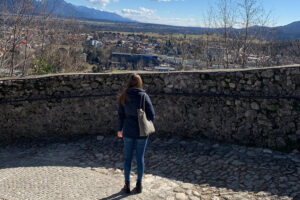 Have you already planned your next destination?
"At the moment, nothing concrete is planned out, but I would really like to visit Australia after graduating from my studies."
Which three cities are at the top of you bucket list?
"That's a difficult question, I would love to see so many places! But If I had to make a top 3, it would be New York, Dubai and Tromsø. I would like to go to New York to discover the many tall skyscrapers. I would love to go to Dubai as it has a completely different culture than what I am normally used to. I think I would also be amazed by the beautiful views this city has. Tromsø is also high on my list of cities I still would like to visit. One of the reasons is that I would love to see the Northern Lights."
Here's some travel dilemmas for you!
City trips are better in the summer or in the winter?
"I love the summer and like to make a city trip when the weather is nice. It doesn't have to be 30 degrees when I want to explore the city, but it would be nice not to walk in the rain all day."
Inside or outside Europe?
"Definitely outside of Europe! I also like the cities inside Europe, but the other continents have completely different cultures I would like to explore. This makes it extremely appealing for me to travel there."
With family or friends on a city trip?
"This is a hard choice, but I would rather go on a city trip with my friends. My interests are more in line with my friends, so I can visit the things I want to see." 
Enjoying the nightlife or getting up early to discover a destination?
"I do prefer to get up early to explore the city. When I would be at a destination for several days, I would also like to enjoy the nightlife."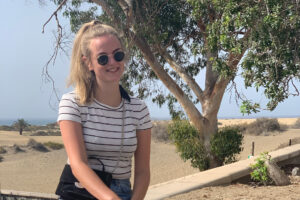 Planning your whole schedule in advance or picking everything out on the spot?
"Although I like to plan things in advance, I find it much more fun to find out everything at the destination. When you walk through a city you discover the 'unknown' places. These are often the places I like to go to." 
An old historic city center or towering skyscrapers?
"I like both, but if I had to choose I would rather go for an old historic city center. This has a lot more to offer than the towering skyscrapers. Although, it is also very cool to see." 
Resting on a terrace or lounging at a rooftop bar?
"Lounging at a rooftop bar! Enjoying the beautiful view of the city while relaxing, who wouldn't want that?"
A destination by the beach or in the mountains?
"I prefer a destination at the beach. I love being at the beach, so if I have a few hours to spare, you will definitely find me either in the water or sunbathing on the sand!"