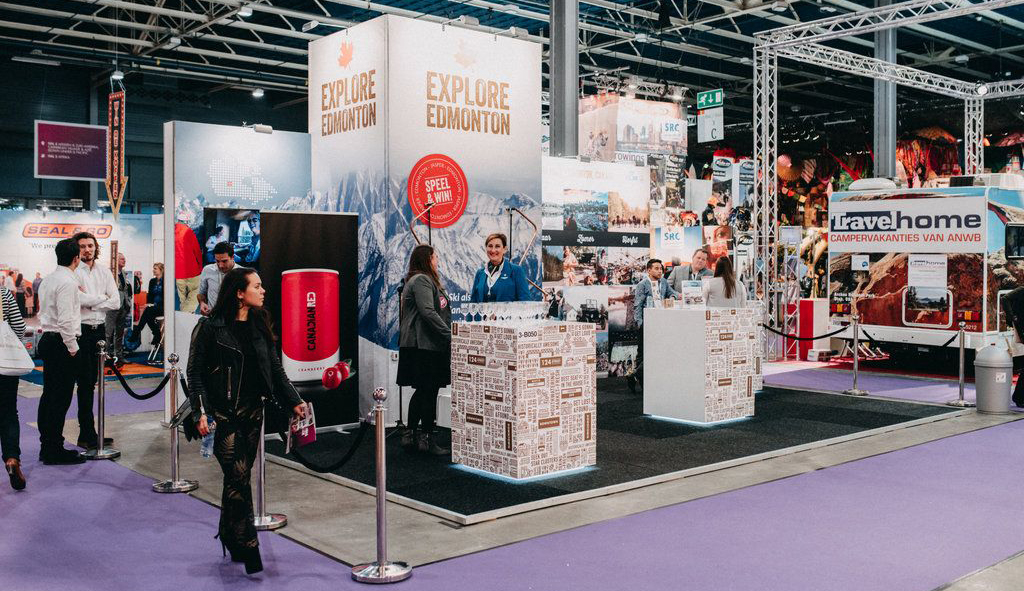 Zapper PR has many years of experience with running successful events on popular tourism fairs. Tourism fairs are a great way to get in contact with B2B and consumers. Zapper PR guides you through the entire process. We will arrange the booking of the fair, creation of the booth and all the required promotional materials that comes with it. Besides the operational planning, we will arrange meetings with valuable potential partners and can be part of the representative team as well.
Besides the fair itself, Zapper PR hosted multiple successful receptions and presentations during fairs, where press and trade professionals attent. This is a great way to have a small presentation and networking possibilities with current and potential new partners.
To have an even bigger engagement with the desired target group, we can also organize joint promotions such as prize contests. This can include an online prize contest page, to make a link between offline visibility and online interaction. This also provides you with the opportunity to build a valuable database of details that can be used for future e-commerce activities.
Prominent fairs Zapper PR worked on before include the ITB in Berlin, Vakantiebeurs in Utrecht and WTM in London.
Have a look at the pictures below to get an impression of our work.
Norway Home of Skiing at the KLM Celebrate the World event

Explore Edmonton and Edmonton International Airport at the Vakantiebeurs in Utrecht

Curious what else we can do for you? Have a look at all our services.
Are you interested in a collaboration? You can contact us here!