Are you stopping by for a cup of coffee?
We would love to meet you in our office in Amsterdam. Are you in The Netherlands soon? Get in touch and come by for a cup of coffee or tea to get to know each other and discuss the possibilities for a collaboration. We are looking forward to it!
Press list
To be added to the press list as a journalist, medium or blogger/influencer, send an email to pressnl@zappergroup.com. You will receive information about press releases, press trips, events, etc.
Blogger collaboration
To work with us as a blogger, send an email to madge@zappergroup.com.
Press releases
For press releases, images and other information on the projects/destinations from Zapper PR, you can navigate to the news rooms below:


For previous press releases, navigate to our archive.
What others say about us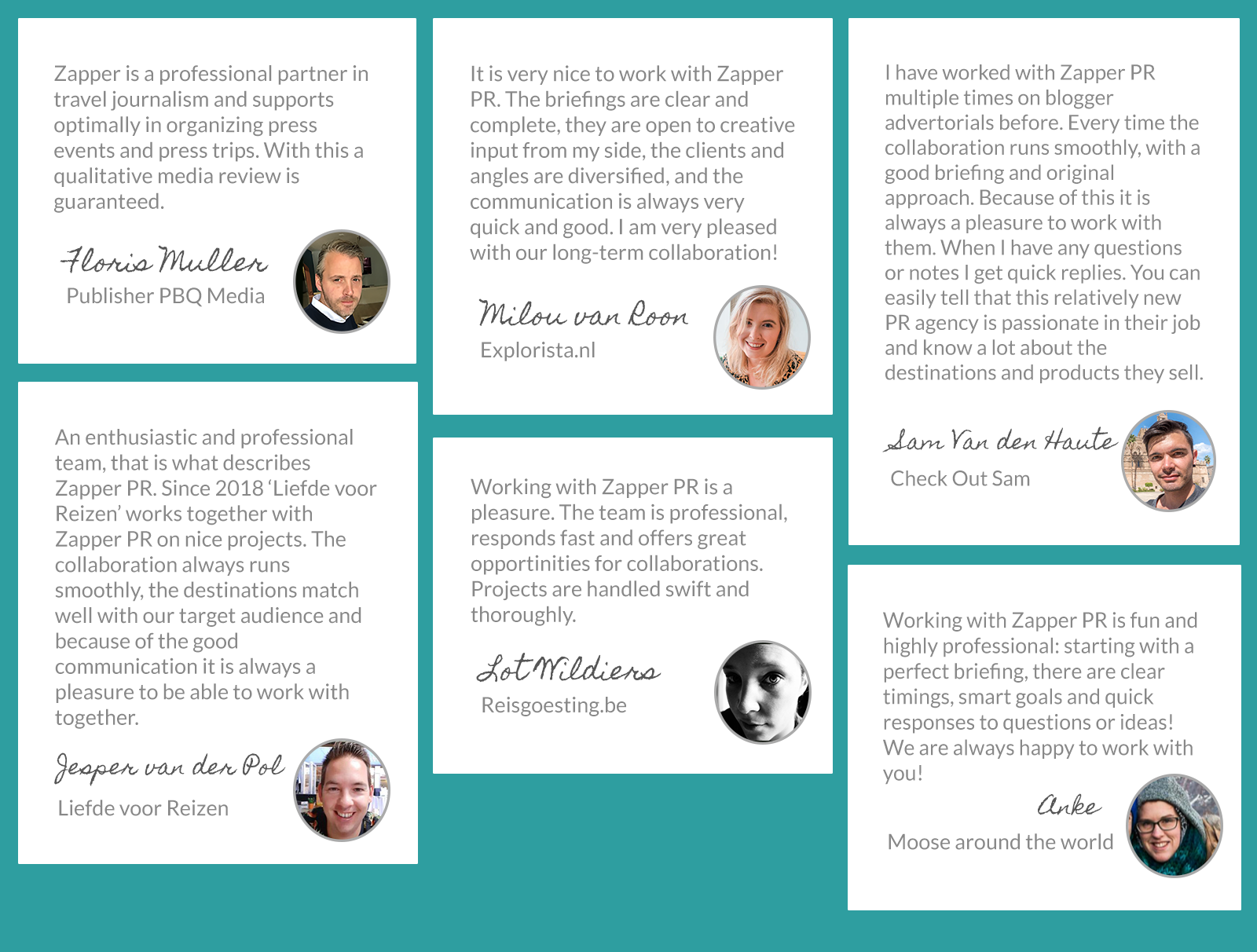 Get a sense of our press events and press trips