Introducing Blogger Ads: Maximize Your Reach and Capture Your Audience's Attention!
Are you struggling to stand out in today's crowded media scene? Do you want to ensure that your destination and carrier get the attention they deserve? Look no further! With Zapper PR innovative Blogger Ads platform, we have the solution you need.  Did you know that over 85% of travelers rely on the internet for information before making any bookings? That's why blogs have become the perfect platform to promote destinations. Our unique technology takes it a step further by linking blog posts together, multiplying your reach exponentially.  Partnering with Zapper PR means gaining access to our extensive network of over 150 contracted bloggers in The Netherlands, Belgium, Germany and the UK. who are ready to roll out your Blogger Ads campaign.
Here's how it works: our one-of-a-kind technique allows each blogger to dive deeper into specific topics, creating comprehensive content that keeps readers engaged. One blogger can focus on the culinary delights of your destination, while another can highlight thrilling outdoor adventures. By seamlessly linking these blog posts, we create a web of captivating content that draws readers in. But that's not all. With our Blogger Ads, you can be sure that your audience's attention is captivated for longer. Our carefully crafted ads seamlessly integrate with the blog posts, ensuring that your destination and carrier remain in the spotlight throughout the reader's journey.
To make your campaign a breeze, we offer the Blogger Ads Monitoring Module. This powerful system streamlines the entire process, from approving bloggers and their topics to creating briefing documents. We even provide a proofreading service, including a translation tool, to ensure that every article meets the highest standards. Further we provide comprehensive reports: capturing views, time on site, and click-through rates for in-depth analysis of your Blogger Ads campaign's performance.
But we don't stop there. We understand the importance of social media promotion, so we allocate a budget for each blog to amplify their articles and create a buzz. You can even include a hashtag to further enhance the visibility and impact of your campaign. When you choose Blogger Ads, you're not just creating captivating content for the present moment. Every blog post we publish stays online, continuously generating value for your brand. As time goes on, search engines index this content, boosting its visibility and authority. This means that after a short while, your content will start climbing the search engine rankings, reaching a wider audience and generating even higher organic traffic.
Imagine the excitement when all your articles go live on the same date, creating a wave of anticipation and engagement. With Blogger Ads, you can make that a reality! Don't let your message get lost in the noise. Choose Zapper PR Blogger Ads and make a lasting impression on your target audience. Contact us today and let's take your campaign to new heights!
In short:
Promote destinations effectively by leveraging bloggers and influencers.
Engage over 85% of travelers who rely on the internet for information.
Keep readers engaged longer with captivating Blogger Ads campaigns.
Streamline your campaign with the Blogger Ads Monitoring Module.
Access a network of 150+ contracted bloggers for maximum reach
Active in the Netherlands, Belgium, Germany and the UK
Create a buzz by publishing articles simultaneously.
Amplify articles on social media with allocated budgets.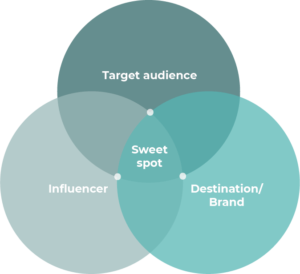 Watch this video to get a better idea of this unique concept!



More live examples
Curious what else we can do for you? Have a look at all our services.
Are you interested in a collaboration? You can contact us via pressnl@zappergroup.com