The most influential voices within the travel, lifestyle and food industry are influencers, specifically bloggers. More than 85% of the potential travellers or buyers orientate themselves on the internet before they buy or book anything. We connect your destination or brand to the right influencers with appealing content. The content connects seamlessly to both the influencer's and the brand's or destinations context and is therefore relevant to the target group.
Blogs are the perfect platform to promote destinations and products. Zapper PR works with a unique network of various bloggers and influencers in The Netherlands, Germany and Belgium. Through innovative technology we are able to link blogposts to each other. The result is that you will not only reach the fan base of one blogger but from 4-6 other bloggers as well, so the reach will be multiplied. At the end of the campaign Zapper PR is able to create a detailed report which includes: reach, UVM and page views.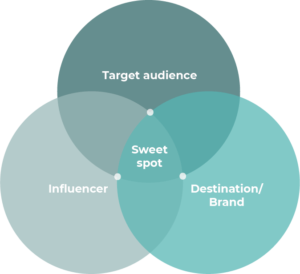 Watch this video to get a better idea of this unique concept!



More live examples
Curious what else we can do for you? Have a look at all our services.
Are you interested in a collaboration? You can contact us via madge@zappergroup.com