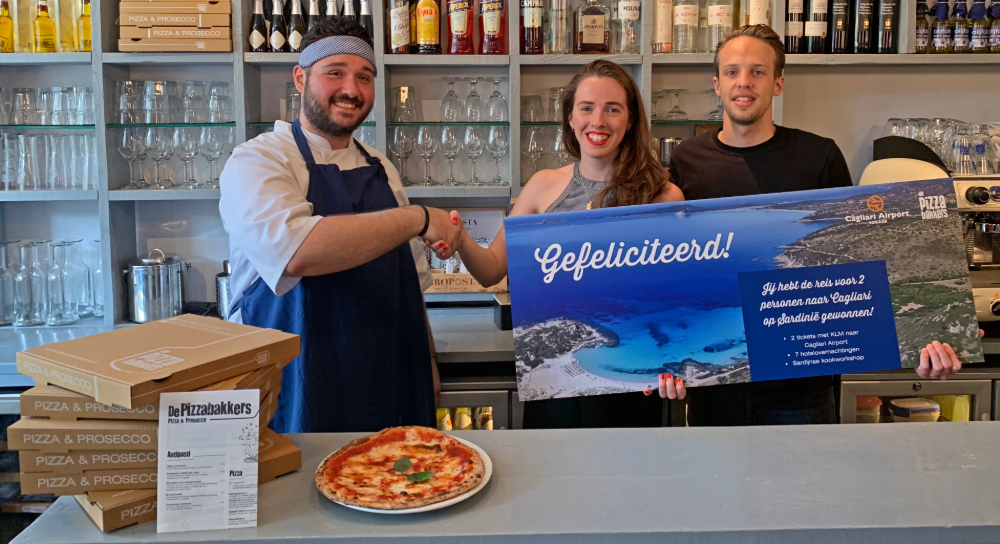 Zapper PR has a strong network with iconic and renown lifestyle brands, retail organisations, musea, restaurant chains, food festivals and music festivals. Zapper PR can easily connect destinations or products to an external partner for joint promotion activities to use an external and relevant end consumer database. With our creative and innovative mindset, we have initiated many joint marketing activities with our network. The joint promotion will include an online action page. Zapper PR will create win action websites and takes care of the required promotional materials. The partner will take care that the win action will be announced to their end consumer database this can be through in-store presentations, newsletters or win vouchers. By using the online action page for registrations we create a valuable end consumer database.
An example of a consumer activation is our collaboration with De Pizzabakkers.
Watch the video below to get a better idea of our Consumer Activation.
Curious what else we can do for you? Have a look at all our services.
Are you interested in a collaboration? You can contact us here! 
[pirate_forms]