Our courses are built with easy navigation and ease-of-use and have the opportunity for attractive visual presentations. Most people have active work lives and are frequently on the move. Training has to be made accessible through multiple devices – anytime and anywhere, as per the convenience of the learner. Zapper PR offers online e-courses accessible through any device: desktop, laptop or mobile device. To participate our E-learning courses, people will have to register. This way we create a valuable database. With our innovative E-learning courses we are able to educate and share knowledge about any destination or product and reach  professionals from all regions in West and Northern Europe.
Want to get inspired by our E-Learning? Watch this video!
Examples
Visit our courses on the Dutch website: elearning.zapperpr.com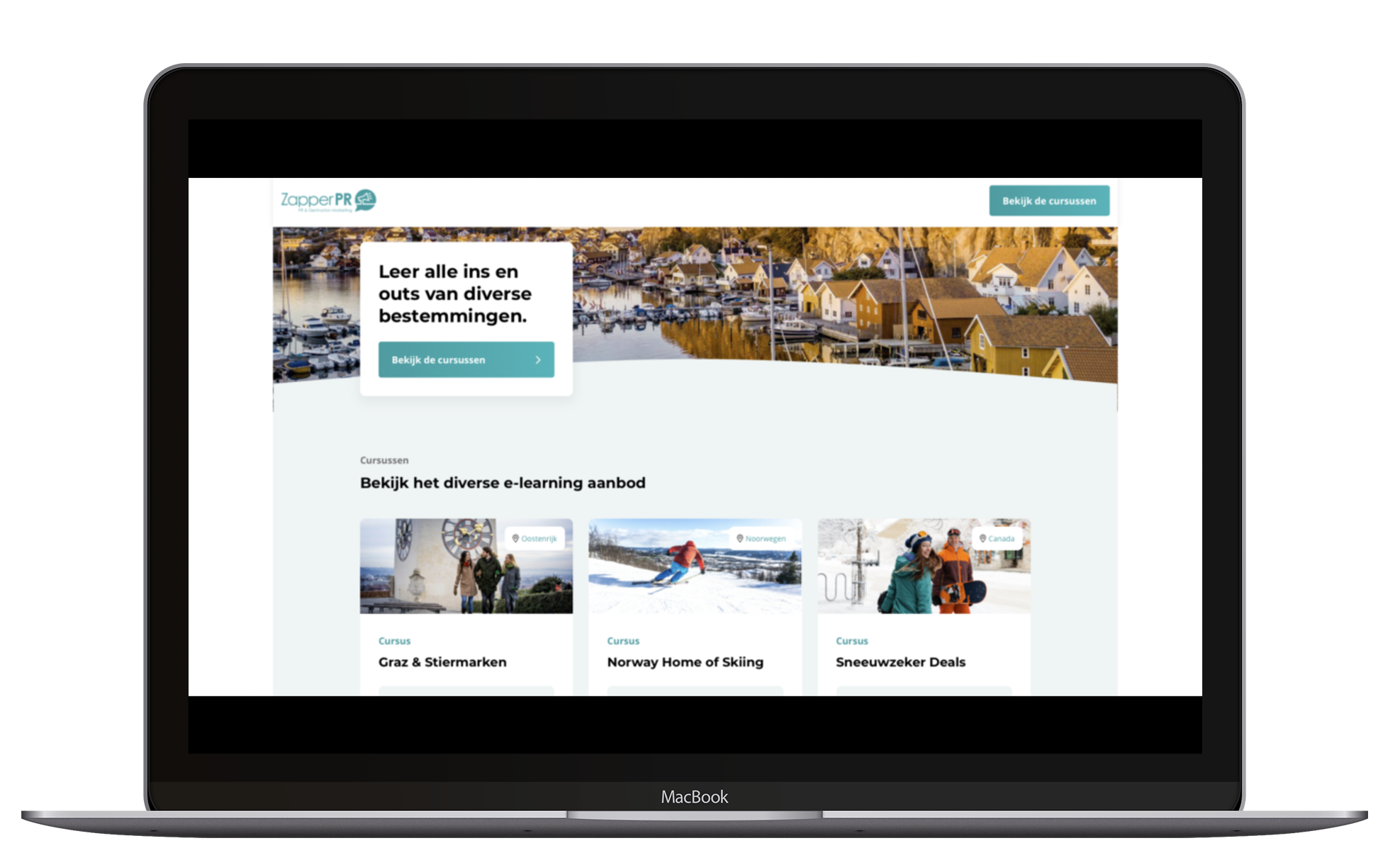 Curious what else we can do for you? Have a look at all our services.
Are you interested in a collaboration? You can contact us here! 
[pirate_forms]