This week, our new project for the city of Kassel has started! Via different travel bloggers in the Netherlands, we share the story of the German city Kassel during summer time.
A little bit more background…
Not only what to do and where to go is what we want to share with the relevant target groups. The city launched a special website, Wow-Kassel, on which the best deals for a visit to the city are collected and can be purchased by interested the travellers. By integrating these into the posts of the bloggers, not only awareness for the destination is created, but it's also made easy for travellers where to go for the best deals.
Besides that, bloggers also needed to integrate a special block underneath the article in which more inspiration about the city of Kassel can be found. This way, bloggers are connected to each other and their readers are invited to read about more aspects of Kassel. Attention is held longer, a bigger group of travellers is reached and a destination can be highlighted from different angles. To explain this concept a little bit more, check out this awesome graphic!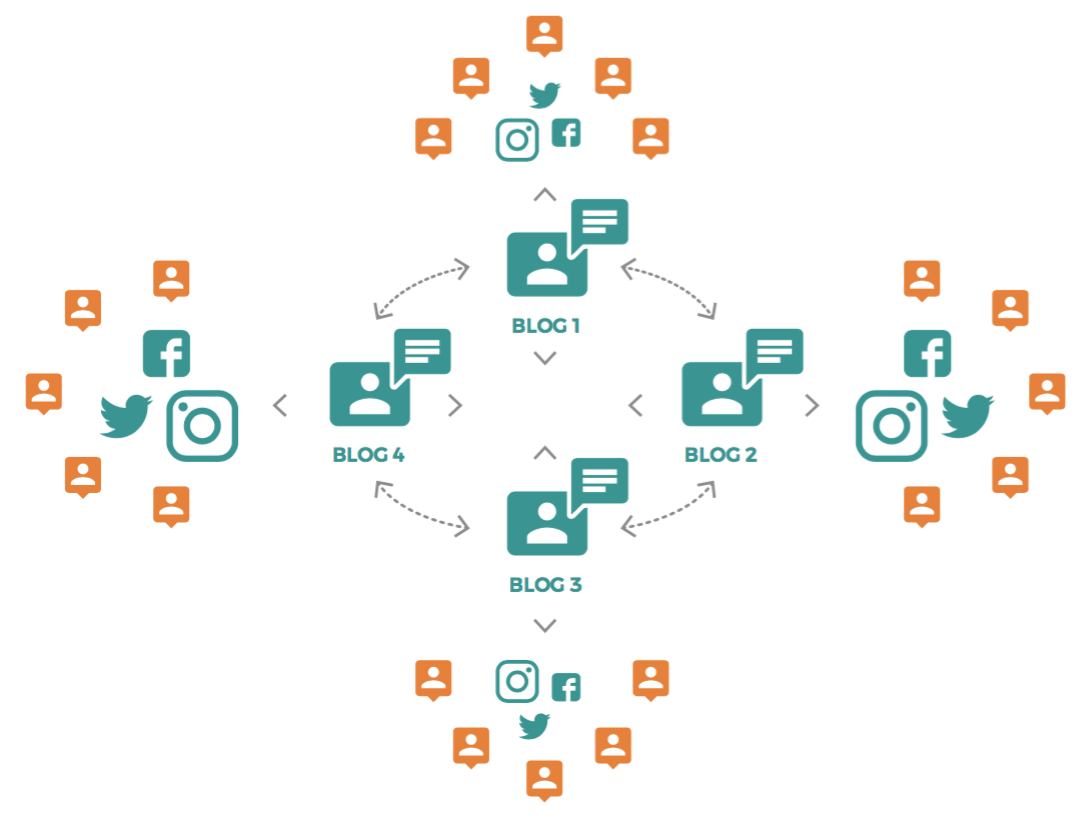 Every blogger a different angle
To make the story fit to the target group that the blogger reaches, we chose different bloggers; one focused on culinary, one focused on nature and so on. This way, the story is most authentic to their target group. This makes the click-through from the inspiration for readers also more interesting: there are other topics to read about!
Curious how the bloggers did it? Check out their articles by clicking on the screenshots.
Natasja from www.watzijzegt.com wrote about the summer highlights in Kassel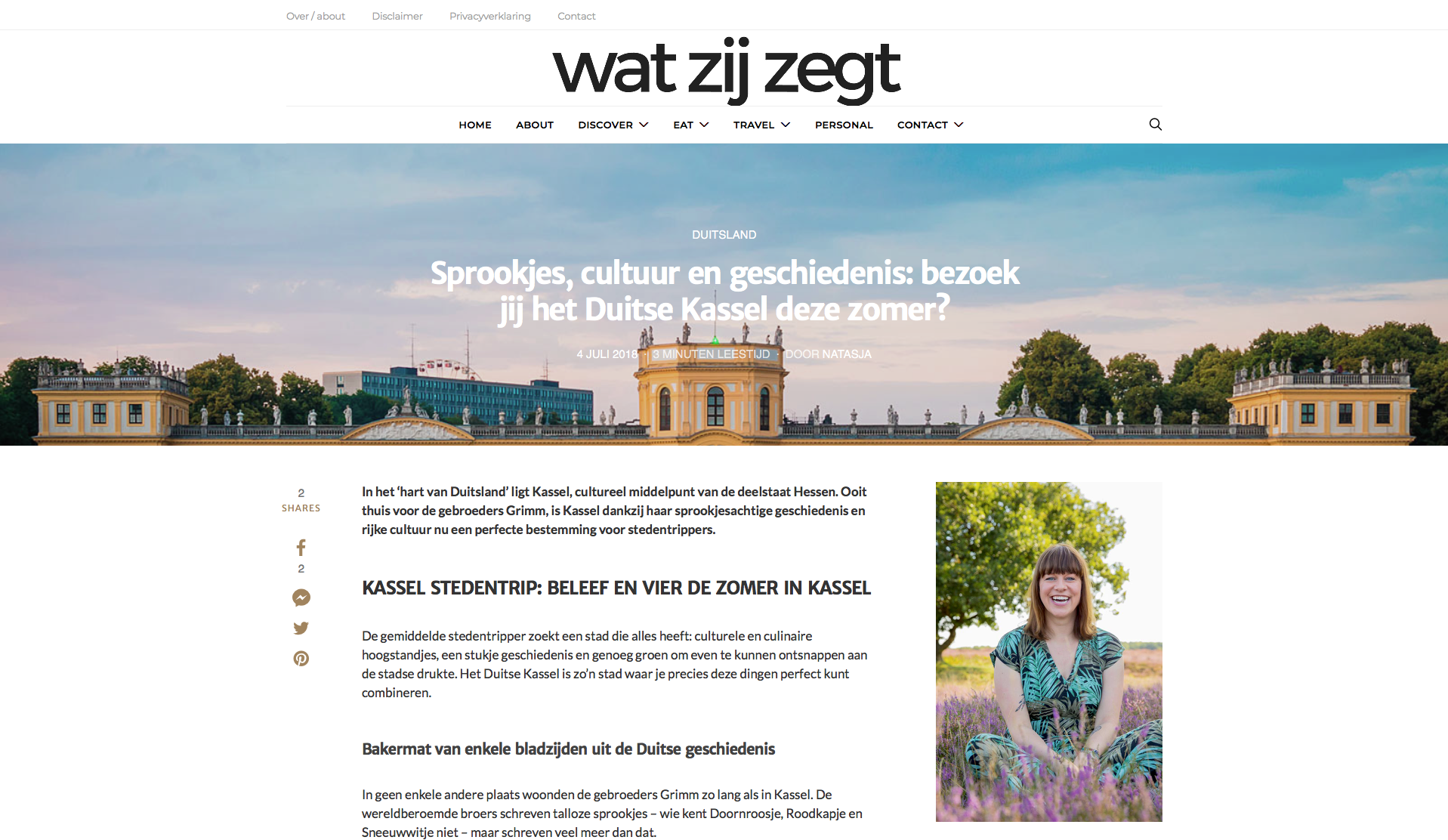 Chantal from www.reisdoc.nl gave reasons to pay a visit to Kassel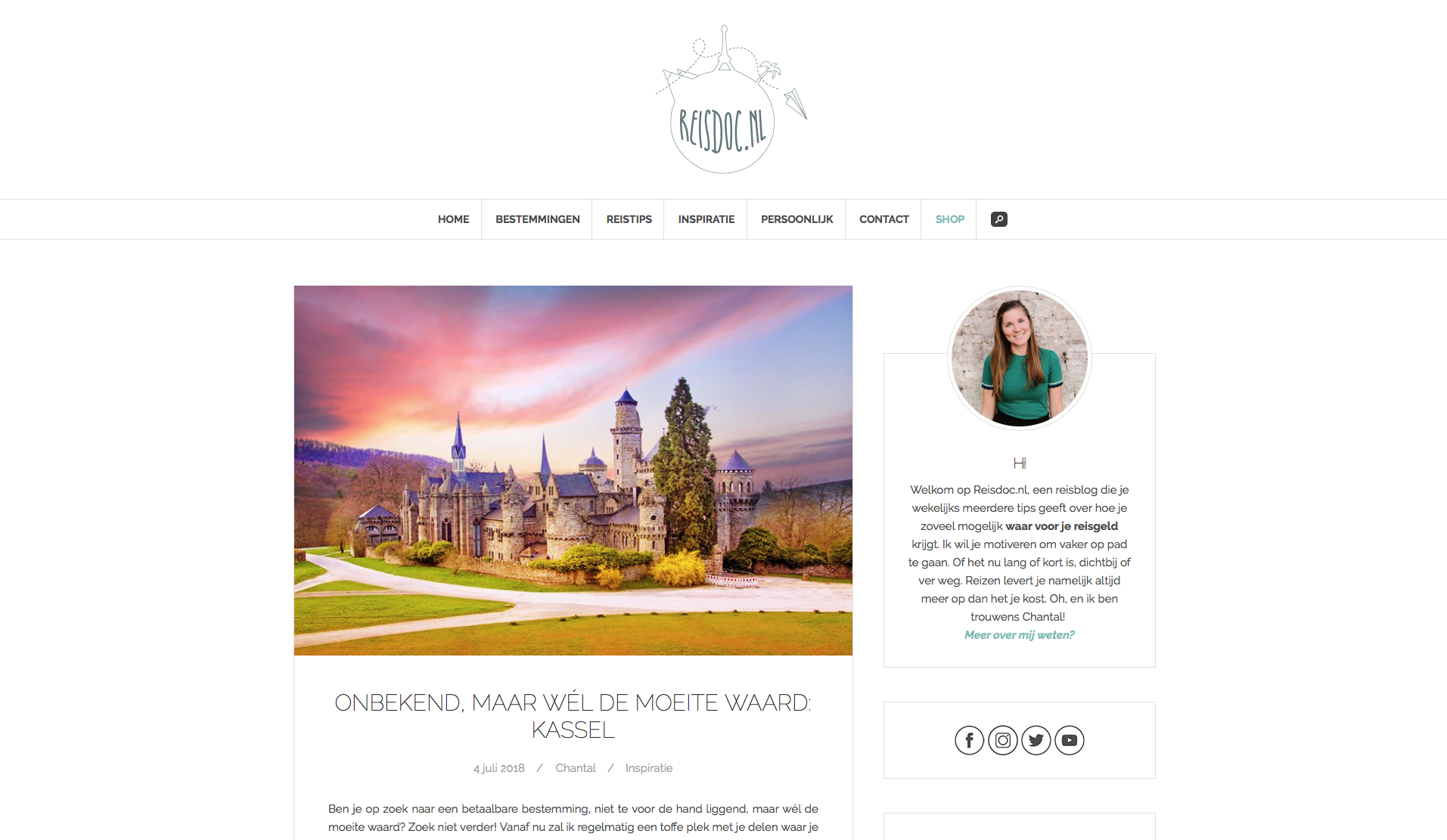 Alex from www.chefsquarter.nl wrote a culinary guide to Kassel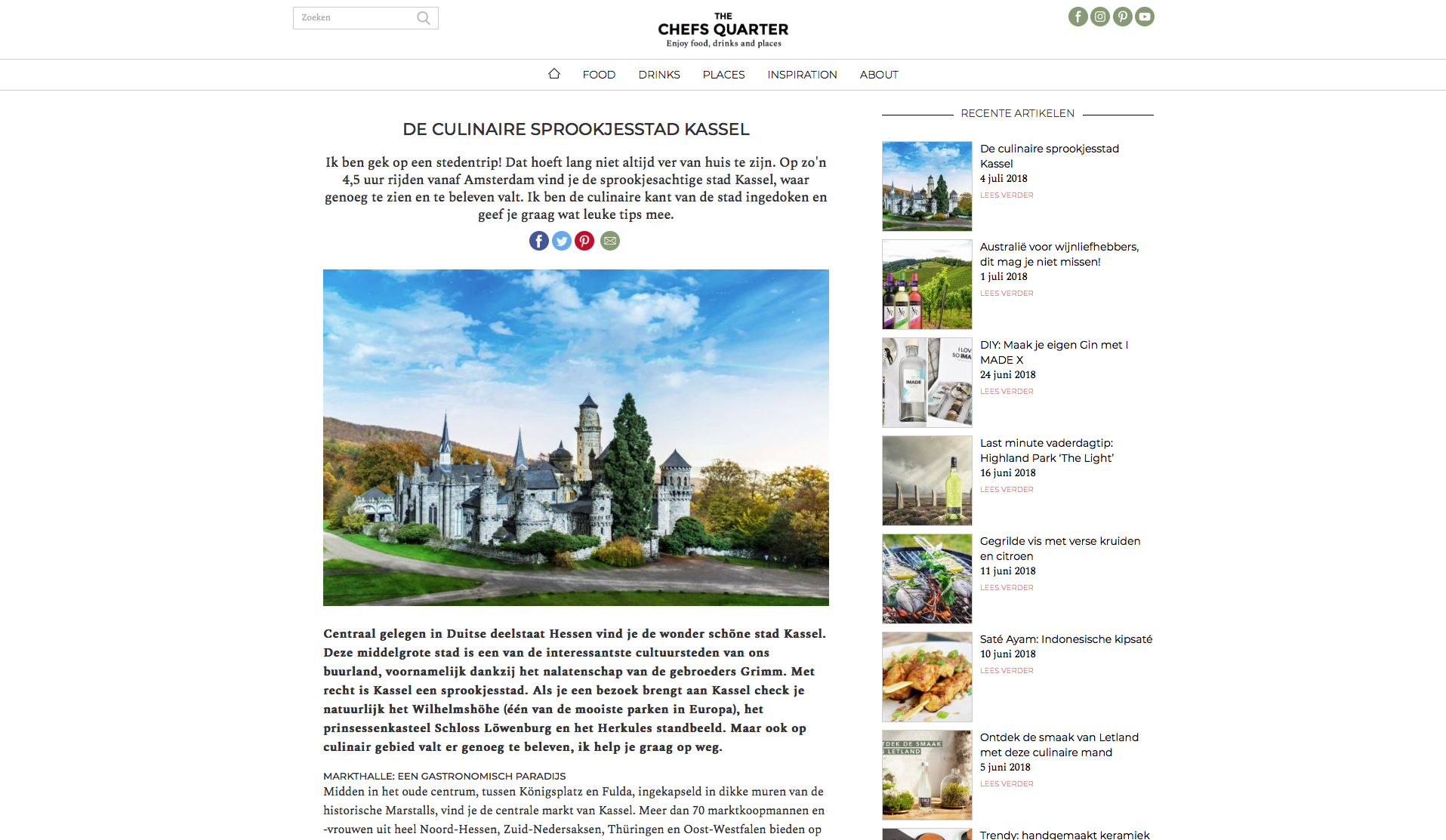 Yvonne from www.yvonnevanderlaan.nl lists the hotspots for families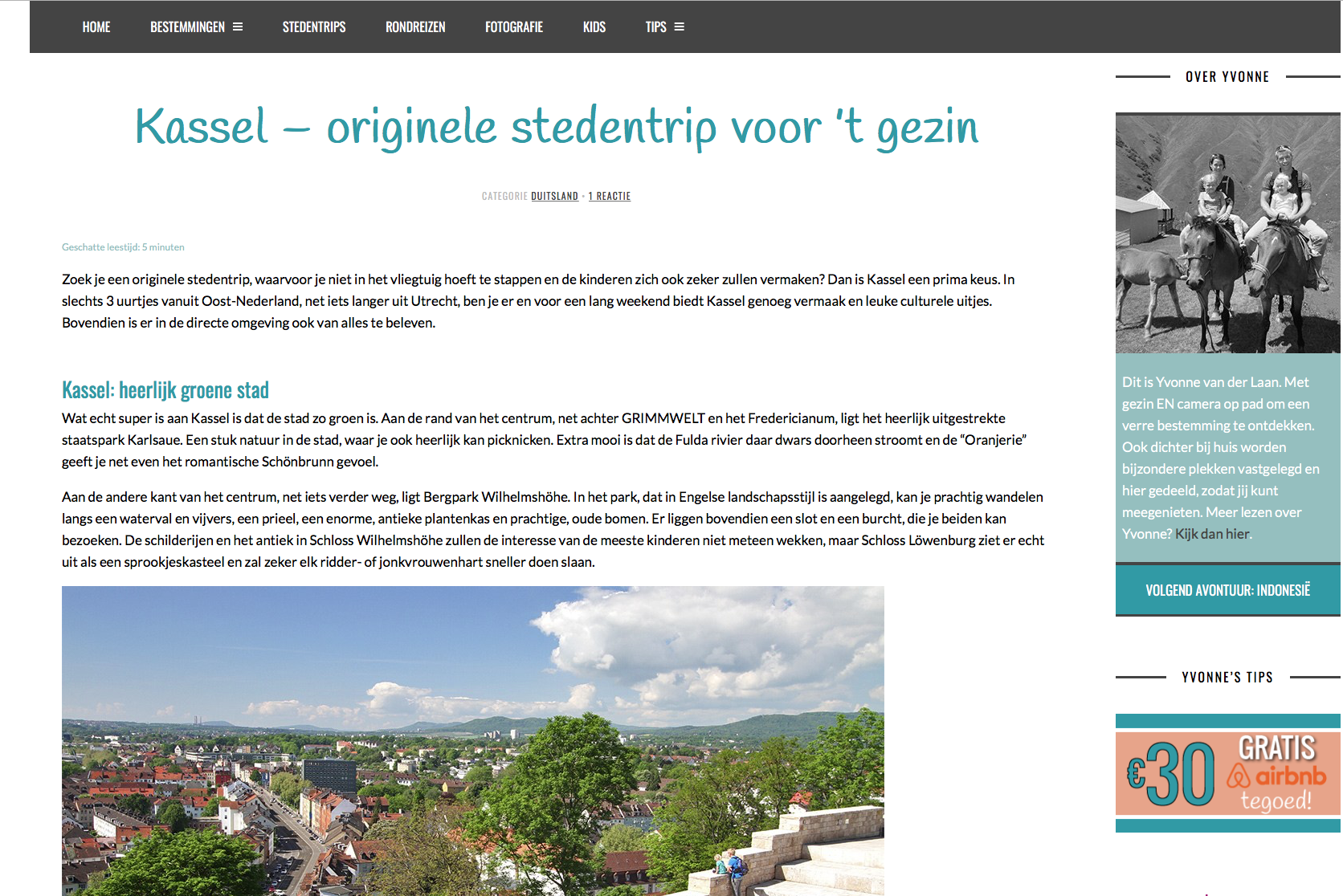 And last, but not least, Melissa from www.allinmam.com focuses on the green side of Kassel
Don't forget to check-out the inspiration block underneath all the articles!
Good to know: 
We cover this service for different markets throughout Europe
All our bloggers get a budget to distribute the articles over social media, so even bigger reach!
The blogs within the poule will go online at once, which means that there is a lot of attention for the destination at once
The articles are written by the bloggers themselves, so it fits their own tone of voice and is authentic to their readers
Want to know more about this way of distributing the preferred message along travel bloggers? Don't hesitate to drop us a line via christian [at] zappergroup.com. We are happy to discuss opportunities for your destination!