In this article we would like to introduce you to a new member of our team. This time you will meet Claudia. She will introduce herself in this interview.
"Hi, Claudia here! For a few weeks, I have been responsible for maintaining the Trade Relations of CityZapper. I do this from our office with a beautiful view over the Houthavens in Amsterdam and from my apartment in Delft where I live. The photos in this article show that I love to travel, but to get to know me a little better, my colleague Madge presented me with some tough dilemmas. And that is quite difficult for someone who cannot choose so well. Let's do this!"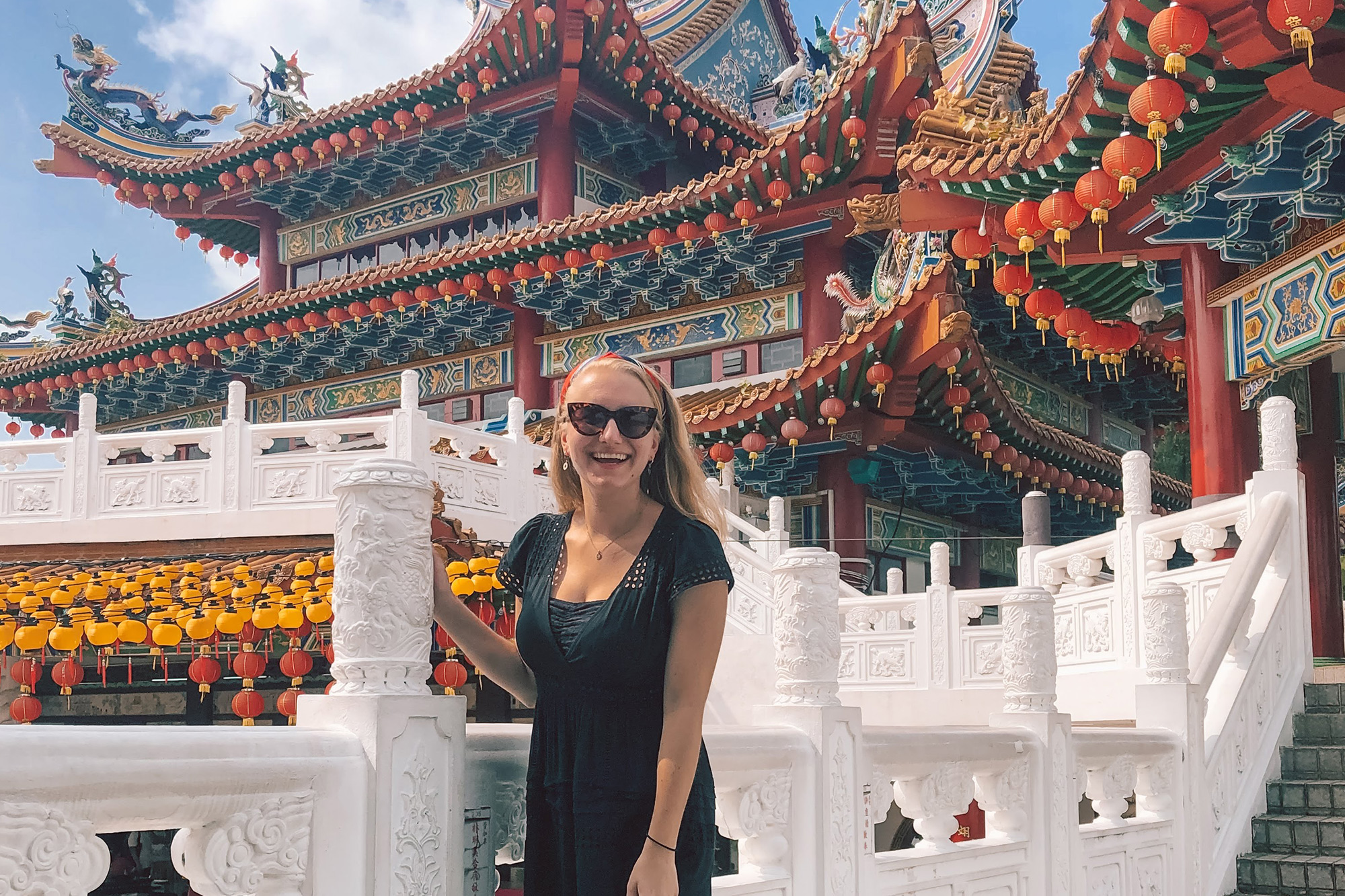 Why did you start working here?
My aunt found a vacancy from ZapperPR and she was convinced that I was a perfect fit and she was right because from the moment I read the vacancy I knew: This is where I want to work! In my job in Trade Relations I get the opportunity to build relationships within the travel trade, I can express my creativity in the field of new business development and I can delve more into the world of PR, marketing & communication. In addition, in this job, I can express my passion for travel and all that at the office with the most beautiful view of Amsterdam! lucky me!
What do you like to do in your spare time?
You make me happiest on skis! So far I can be found in Austria at least once every winter, but I hope that through my work at ZapperPR I can also discover other beautiful winter sports destinations.
Where did your first city trip go?
My first city trip went to Barcelona with my mother just after I finished my final exams. During this trip, I was told that I had been accepted at the Hotel Management School in Maastricht. At the time I didn't know that this study would give me so many great opportunities to go abroad. Of the 4 years of studying, I spent no less than 1.5 abroad. Experiences I wouldn't have missed for anything!
What is the most beautiful journey you have ever taken?
After my final internship in Malaysia, I went on a trip to Sri Lanka & the Maldives with my boyfriend. In Sri Lanka, we often stayed with local families in the so-called "homestays". These people were always so very happy that we were there as they had just experienced the attacks on the churches during Easter. Many tourists canceled their holiday as a result, even though Sri Lanka had just been named as the travel destination of 2019. I will never forget that gratitude and that warm reception and made this trip very special. The Maldives is of course really a paradise and does not necessarily have to be very expensive. Also here we stayed with locals on a local island called Maafushi, from here we could do all the special excursions with the highlight: Swimming with sharks!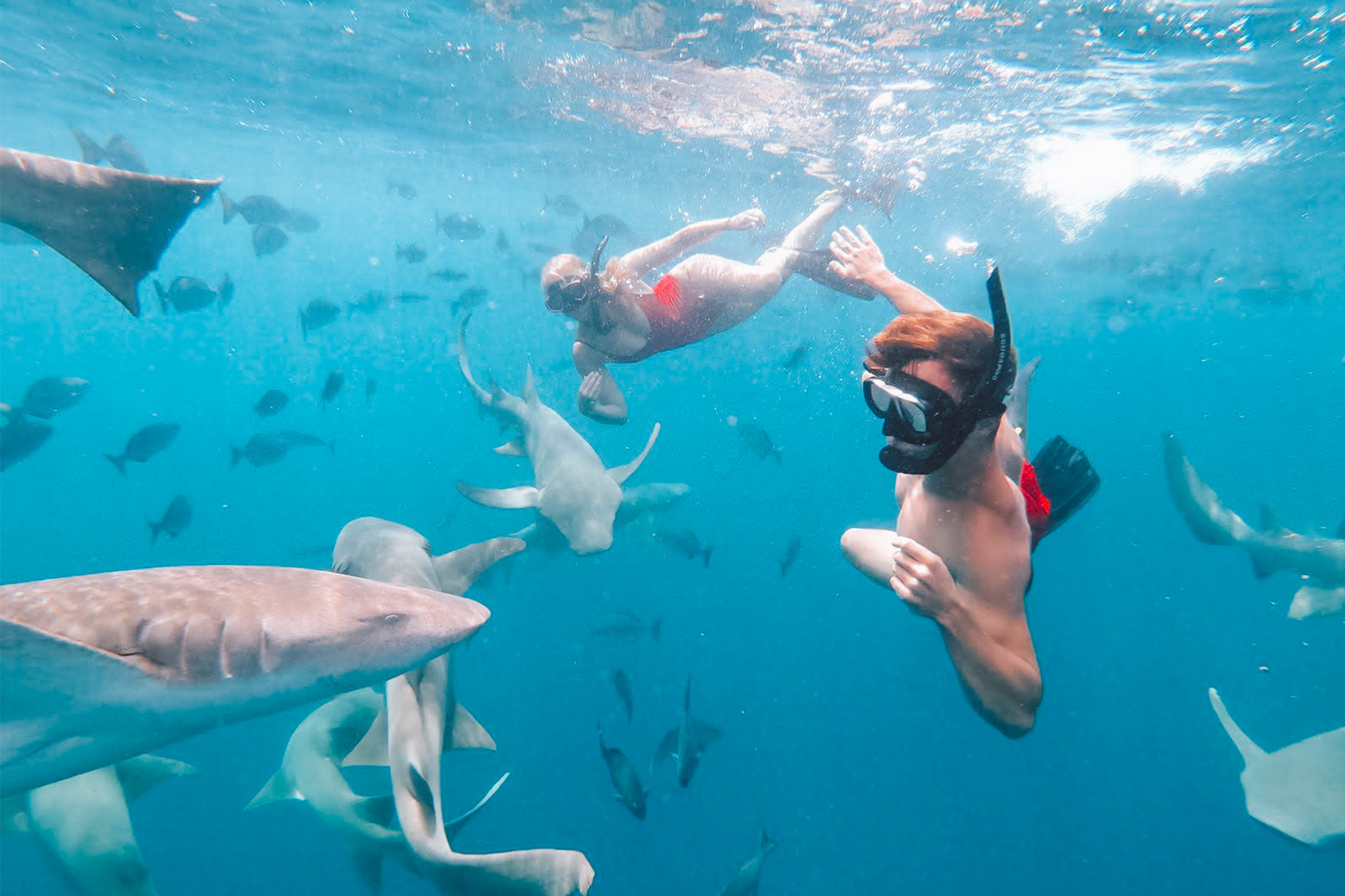 What is your favorite destination for a city trip?
That is without a doubt Vienna! People often see Vienna as a classic and sometimes a bit boring city. But Vienna is so much more than that. Yes, it is classic and has beautiful old buildings, but it is also great nightlife and the city has the coolest rooftop bars I've ever seen (look it up: Das LOFT Vienna).
Which three cities are at the top of your bucket list?
1. Reykjavik 2. Poznań 3. Tokyo
Now it's time for some tricky holiday dilemmas.
City trip within or outside Europe?
In Europe! Corona has even made me appreciate cities in the Netherlands more. My last city trip was to Alkmaar and this was surprisingly nice. We slept in an old prison called "The Fallon", very unique.
Plan your entire trip in advance or find out everything on the spot?
My journey starts in advance when I search for the hidden gems of a destination via various blogs, Instagram & Pinterest. I am even able to approach locals via social media and ask them for their ultimate tip. This is the only way to get to the most special places. Although I also like to spontaneously discover those special places. So this dilemma really does have both!
Never go back to your favorite city or never discover a new city again?
Never to my favorite city again… I can't bring myself to never discover a new city again, there is still so much beauty to see!
Enjoy the nightlife or get up early to discover a city?
Hmm, I think both have their advantages. It depends on how long I stay in a city. If I'm only in a city for a few days, I want to get the most out of it. So I guess I'll just enjoy the nightlife for a while and then set the alarm early. It is really a shame to be broken for 1 day during a city trip of 2 days, after a night out. So if I have to choose, I'll get up early!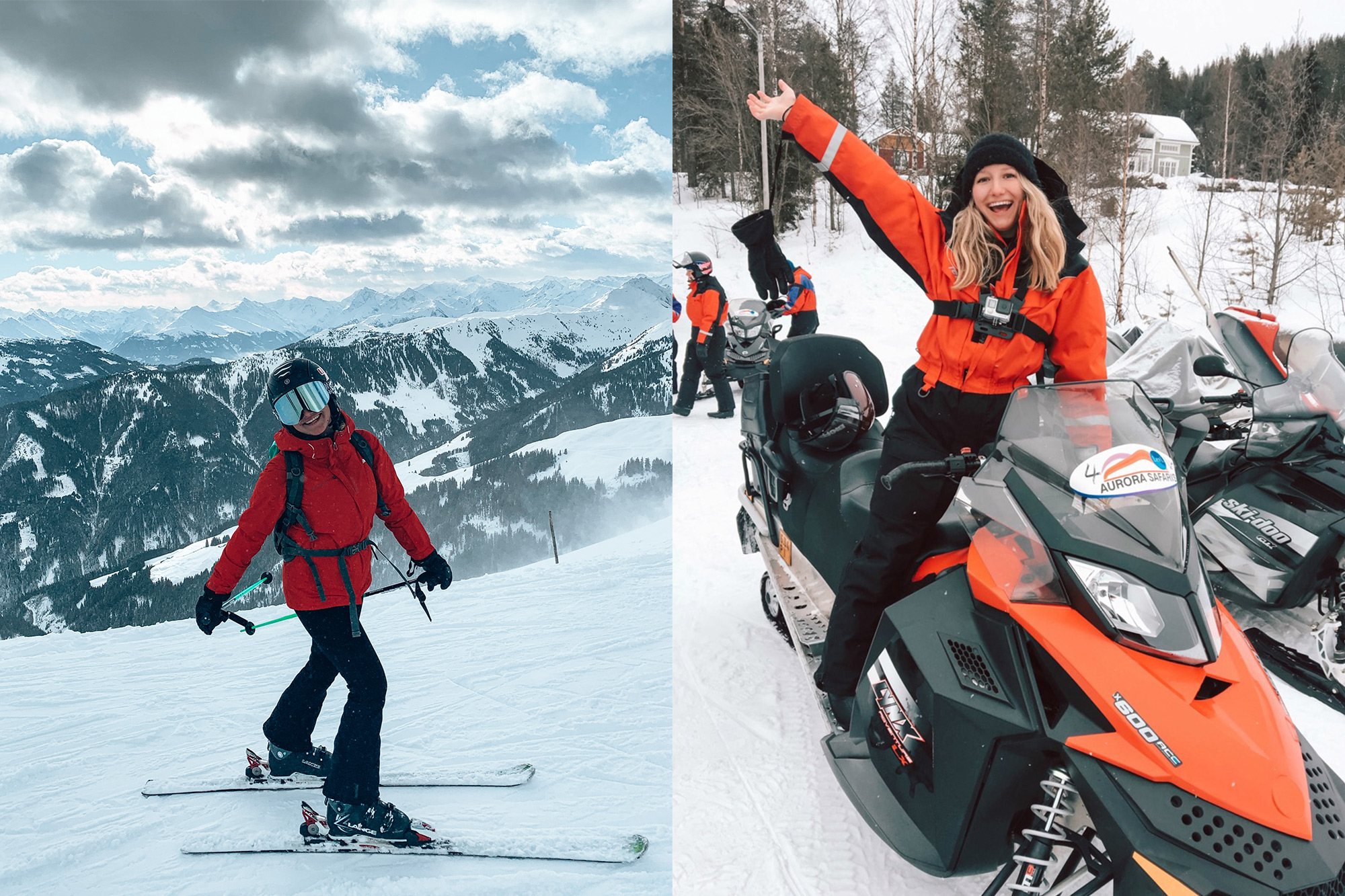 No more winter sports or summer holidays?
This is really a very difficult question.. Then I will never go on summer vacation again. But with the idea in mind that you can still ski on a glacier in the summer and that is the best of both worlds: Skiing on the mountain and in the valley it can easily reach 30°C.
An old historic city center or towering skyscrapers?
Old historic city center! There is nothing more fun in a city than getting lost in those old streets.
Luxury or budget accommodation?
As a student, I always tended towards a slightly cheaper accommodation so that you have more money left over for other fun things. But now that I've landed a full-time job at Zapper, I think from now on I'll unpack a little more during a trip 😉