Would you like to organise an event in the Netherlands , Belgium or Germany? We would gladly take care of the total event management, from sending invitations and location scouting to creating unique experiences and extensive reporting.
There are two possibilities when your organization wants to hold an event in the Netherlands, Belgium or Germany; a B2B event or a consumer event. During a B2B event the organization can get in touch with our extensive international network of trade partners and press contacts. We always suggest to organise a press and trade event, to meet journalists, bloggers, social influencers, tour operators and travel agents. This way, we inspire them for your organization or destination and can inform them about all the highlights.
An example of this is an event we did for BOAR Gin.
Zapper PR takes care of:
transport (when needed)
coordination of the project
coordination during the event
invitation management
prize raffle
Case Study
Edmonton network event
In 2019 we organised a press and trade event for Edmonton in the Netherlands. The event took place on a boat while driving the Amsterdam IJ river.  There were more than 50 press and trade relations at the event. This lead to high value interactions between the contacts that came from Edmonton and the visitors of the event. The event began with a short presentation from Explore Edmonton, Edmonton International Airport and Zapper PR, followed by time to network.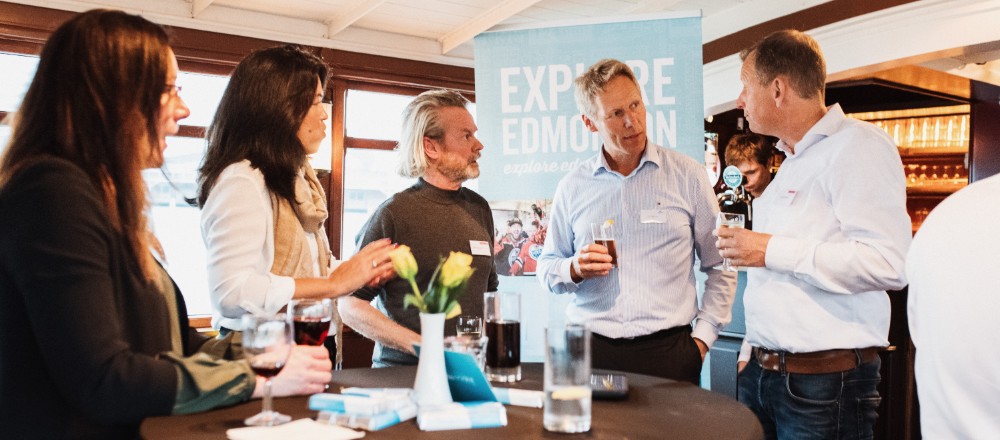 Curious what else we can do for you? Have a look at all our services.Are you interested in a collaboration? You can contact us here! 
[pirate_forms]