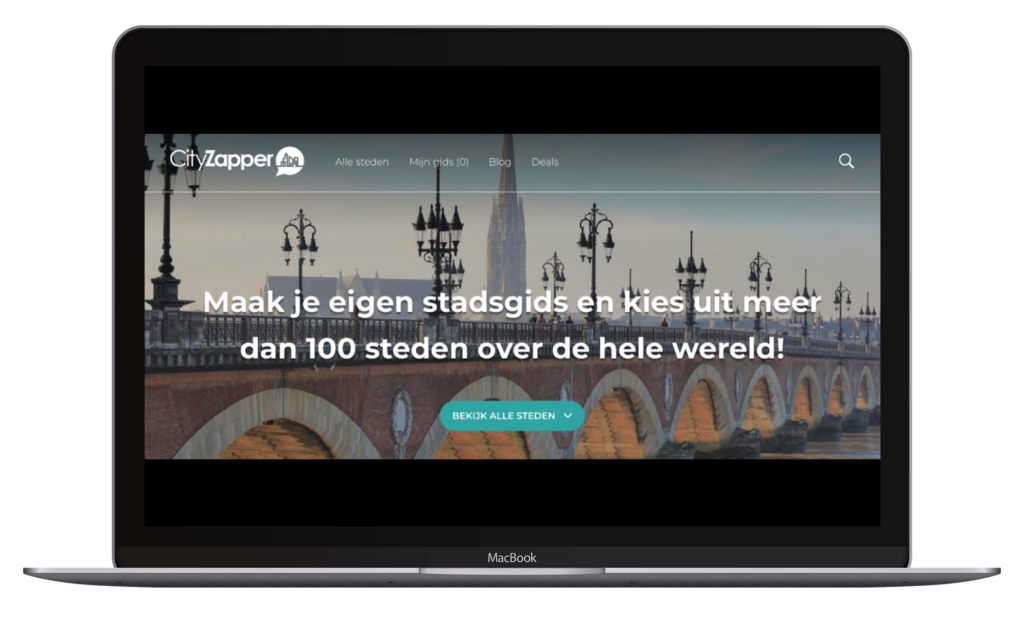 CityZapper is one of the leading online city travel platforms in The Netherlands and over the years it has grown to be a 'go-to-place' for many travellers to seek inspiration for their upcoming city break. With a reach of over 255.000 monthly visitors, 905.000 pageviews, 47.500 app users, 11.000 social media followers, and 87.500 newsletter subscribers collaborating with CityZapper is a great opportunity for your city or travel brand to reach a dedicated target audience!
Some of the possibilities
City of the Month promotion
Destination Promotion
Region Promotion
Christmas Markets Campaign
And much more!
An example of this is our collaboration with Bristol & Bath and Graz & Steiermark.
Watch the video below to get a better idea of our city guide platform CityZapper.
Curious what else we can do for you? Have a look at all our services.
Are you interested in a collaboration or do you want to know more about the possibilities? You can contact us here! 
[pirate_forms]